Vice President, Marketing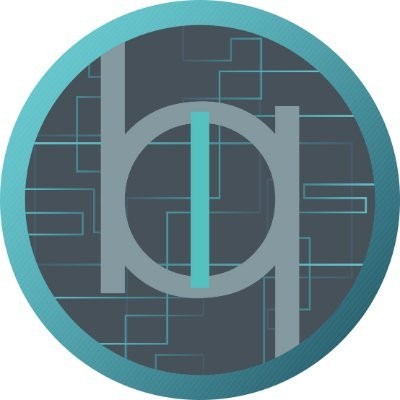 BurstIQ
Marketing & Communications · Full-time
Remote
Posted on Tuesday, March 14, 2023
📷
About BackBox
BackBox is the most trusted network automation platform, focused on automating network security and operations at scale for enterprises and Technology Services Partners. Flexible automation empowers our customers to enhance the health, performance, and security of over 100,000 networks worldwide. We believe that network automation should be easy and reliable, providing our customers with unprecedented time savings and reduced risk.
Position Summary
BackBox is looking for an experienced Director of Demand Generation who will be responsible for the strategy and execution of marketing programs that attract, capture, and nurture marketing leads to the point of sales-readiness. We define sales-ready as starting an eval, requesting a demo, or accepting a meeting with an AE, so familiarity with both inbound and outbound strategies and marketing automation will be a must.
Supporting you will be a Marketing Operations Manager, web developer, and both internal and external SDR teams. The ops manager has been in place for a year so we have built the infrastructure and reporting, a process for the handoff to Sales, and agreed on funnel stage definitions with Sales leadership. Now we need someone who will quickly build a multichannel strategy and aggressively launch programs to build pipeline.
The ideal candidate will be extremely entrepreneurial, with a strong track record of driving leads and revenue for B2B software companies. This position reports directly to the VP of Marketing, and requires extensive collaboration with Marketing Ops, Field Marketing, Web Development and Sales leadership.
Responsibilities
· Analyze and report on the company-wide demandgen funnel, both marketing and sales generated, and identify opportunities to improve conversion at each stage.
· Strategize, develop and execute short and long-term multi-channel campaigns to drive leads and generate pipeline
· Deliver sufficient leads at each stage to meet sales targets for new business opportunities created.
· Continuously monitor, report on, and optimize campaign performance
· Identify new markets and leadgen tactics to encourage business growth
· Work with Webdev and in Wordpress to improve organic traffic and website conversion (sessions:form submits)
· Develop a deep understanding of customers, products and the buyer's journey
· Some writing/editing (see "Qualifications" below)
· Lead A/B testing strategies and execution across all channels
· Must be skilled in SEO/SEM optimization and PPC strategy
· Manage quarterly demandgen budget
· Contribute in content development to target consumers throughout the customer lifecycle
· Ensure that we benchmark against the best businesses in the Enterprise SaaS space
Qualifications
· 8+ Years' experience in demand generation and at least 2 years' experience in marketing operations or a combined role.
· 2+ years' experience managing people
· Significant Salesforce and either Hubspot or Marketo experience. Able to build your own reports and dashboards at a minimum, strong plus if you have managed an implementation or migration.
· Hands-on experience managing Google Adwords campaigns, LinkedIn campaigns, and Peer review programs
· Ability to edit existing copy and content to suit the needs of demandgen programs: emails, landing pages, ad copy, peer review listings, etc. You shouldn't need to write any new content from scratch, but you shouldn't expect the words you need for campaigns to be written for you.
· A data-driven approach to justifying when and why it's necessary to build the team responsible for all of the above.
· Self-starter, self-led, able to manage long-term projects to timeline and budget, and report on progress
· Periodic travel within the US to attend team meetings – not more than once/quarter
BurstIQ is an equal opportunity employer.
See more open positions at BurstIQ